Stanford Villa
7 Stanley Village Road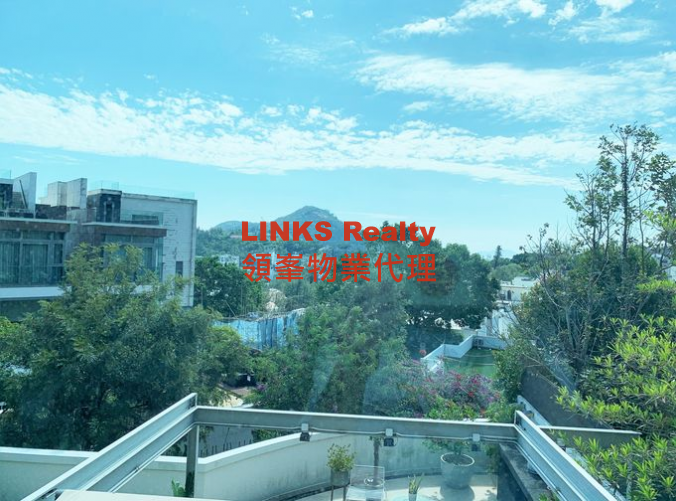 View
Saleable Area
855 sq.ft. (81.3%)
Rental
HK$ 51,000 incl
(@48 / @60)
Year Built
1995 (28 years)
Layout
3 Bedrooms (1 Ensuite),
2 Bathrooms,
1 Living Room,
1 Dining Room,
1 Maid's Room

Developer
Sun Hung Kai Properties Limited
Facilities
Children Playground, Swimming Pool, Gym, Landscape Garden, 24 Hours Security
Size of Development (Saleable)
624sf - 1,709sf (2 - 3 bedrooms)
Description
There are a total of 6 blocks, providing 71 residential units. Primary One Admission School Net for Stanford Villa is 18. It belongs to Southern District for Secondary School Places Allocation Scheme. This low-rise apartment comprises 2 and 3 bedrooms flats, ground floor have private gardens, while the top floor come with roof terraces. It is convenient to Stanley Market, shops & restaurant of Stanley. Public transport are just opposite to Stanley Village Road include public light bus & taxi are elsewhere.
Stanley
Stanley is a town and a tourist attraction in Hong Kong. It located on a peninsula on the southeastern part of Hong Kong Island. It is east of Repulse Bay and west of Shek O, adjacent to Chung Hom Kok. Administratively, it is part of the Southern District.

Stanley Market is situated in Stanley New Street near the Stanley food market. It is an array of small shops and street stalls. Stanley has many bars and restaurants on its waterfront along Stanley Main Street.

Stanley Plaza opened in 2001, it includes a shopping arcade and an outdoor community amphitheatre. The complex is owned by The Link REIT. Numerous free concerts are held in the amphitheatre throughout the year. In November of 2011 Stanley Plaza reopened after a major renovation which was part of the transfer from government ownership to Link REIT ownership.

Stanley is famous for its two beaches: Stanley Main Beach, located on the eastern side of the peninsular, and St. Stephen's Beach, on the western side. Both beaches are sandy and have areas designed for barbecues. Like many beaches in Hong Kong, they also have netted.

There will be some Chinese traditional activities in this small town every year such as Dragon Boat competition or celebration for Tin Hau's Birthday. This is where full of fun.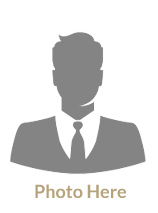 Alice Wan 尹慧雯
Position :
Associate Director
Language :
Cantonese, English, Mandarin
Within a short span of our inception, Links Realty Limited has achieved many and is fast gaining a strong foot hold in Hong Kong's realty market. Our mindset is not only to give our clients the latest information on this fast moving property market, but also we provide excellent service and follow up service to our clients, with passion and reliability. We are a dynamic agency that works well with local landlords, agencies and developers and have gained support from international firms/expats and local tenants/buyers.

We are a boutique agency with around 12 sales agents; all have been in the property business for more than 15 years. We have extensive experience and good proven records of both in selling and leasing residential, commercial and retail properties in all sectors of Hong Kong including Hong Kong Island, Kowloon, New Territories and Outlying Islands. We pride ourselves as a large percentage of our business is gained through recommendations and referrals from previous clients, we are also proud of our dedication and thoughtfulness given to our new clients who, most of the time, also new comers to this part of the world. We understand that finding a home in Hong Kong could be quite a daunting business, and we give them all the attention and support as best as we could.

Our commitment is to provide effective, quality and professional services to our customers at all times. Each individual of our company is well mannered, with good language skills and passionate about being more than just a sales person – we are the outstanding property agent that you are always looking for!
Mortgage Calculator
Total terms of payment :
0
Initial Deposit (5%) :
$0
Sale & Purchase Agreement (5%) :
$0
Further Down Payment :
$0
On Sale or Transfer of Immovable Property in Hong Kong
With effect from 1 April 2010, stamp duty on sale of immovable property in Hong Kong is charged at rates which vary with the amount or value of the consideration as follows:

(Where the stamp duty calculated includes a fraction of $1, round-up the duty to the nearest $1.)
Amount or value of the consideration
Rate
Exceeds
Does not exceed
$2,000,000
$100
$2,000,000
$2,351,760
$100 + 10% of excess over $2,000,000
$2,351,760
$3,000,000
1.5%
$3,000,000
$3,290,320
$45,000 + 10% of excess over $3,000,000
$3,290,320
$4,000,000
2.25%
$4,000,000
$4,428,570
$90,000 + 10% of excess over $4,000,000
$4,428,570
$6,000,000
3%
$6,000,000
$6,720,000
$180,000 + 10% of excess over $6,000,000
$6,720,000
$20,000,000
3.75%
$20,000,000
$21,739,120
$750,000 + 10% of excess over $20,000,000
$21,739,120
4.25%
The information provided by this calculator is for illustrative purposes only. Be sure to consult a financial professional & the calculated results are intended for illustrative purposes only and accuracy is not guaranteed.