2 Wang Fung Terrace
2 Wang Fung Terrace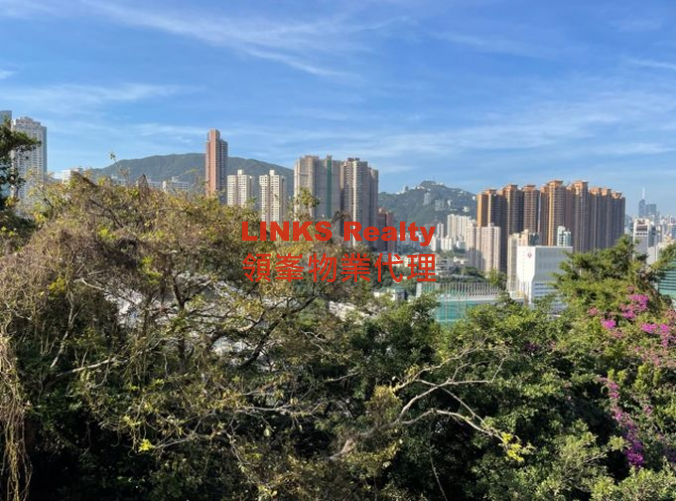 View
Saleable Area
1,540 sq.ft. (88.0%)
Rental
HK$ 60,000 incl
(@34 / @39)
Price
HK$ 36,000,000
(@20,571 / @23,377)
Year Built
1981 (41 years)
Layout
3 Bedrooms (2 Ensuite),
3 Bathrooms,
1 Living Room,
1 Dining Room,
1 Maid's Room
Features
Balcony , Car Park
Description
It could be one of the best value property on the road with nice and charming city view, open, airy, bright but not noisy. Open balcony, lot of potential for becoming characteristic home after renovation. Two parking spaces are inclusive.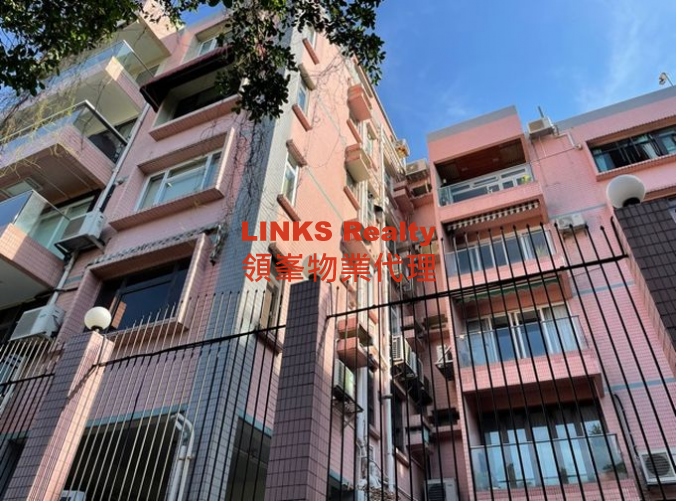 Building Name
2 Wang Fung Terrace 宏豐台2號
Size of Development (Saleable)
1,539sf - 1,540sf (3 bedrooms)
Description
Being completed in 1981, 2 Wang Fung Terrace is located at quiet Tai Hang Road. This is a mid-rise building with 4-storey, 3 units per floor, making a total of 12 residential apartments. Each unit comes with a car park. It has brilliant view of Happy Valley and it is very close to Wun Sha Street (which is well-known for many international cuisine and specialized local restaurants) to taste the various delicious food, and Causeway Bay (for shopping in Sogo, taking meals with different restaurants, and seeing films in cinemas) to share the enjoyment. The transportation to these areas is readily available and it only takes 10 to 15 minutes' drive to Causeway Bay and Central. The Primary One Admission School Net is 12 and it belongs to Wan Chai District for Secondary School Places Allocation Scheme. The nearby schools include Sir Ellis Kadoorie Primary School, The True Light Middle School of Hong Kong, Buddhist Wong Fung Ling College, etc.
Tai Hang
Tai Hang is an area southeast of Causeway Bay located in the mid-north of Hong Kong Island. The area is mainly residential.It is a valley with opening to the reclaimed Causeway Bay in north and So Kon Po in west. Its south and east are hills. The former coast is marked by Tung Lo Wan Road and the main road Tai Hang Road winds in the hills throughout the area.

The area of Tai Hang is divided into hilly south and plain north. The hilly area includes a public housing estate Lai Tak Tsuen and some highrise residential blocks. The plain south is full of old residential blocks, with a number of interesting restaurants along the streets.

One interesting recent development in the plain north is that many new and special restaurants were opened, making Tai Hang a hot spot for dining and leisure.

Most housing estates in the area are private with the exception of Lai Tak Tsuen; C.C Lodge, Carnation Court, Cherry Court, Dragon Centre, Fontana Gardens, Fook Hing Court, Harvest Moon Villa, Illumination Terrance, Jolly Villa, Lily Villa, Rhenish Mansion, The Serenade, Trafalgar Court, Victoria Court, Warrenwoods, Wun Sha Tower.

The Lin Fa Temple is located at the end of Lin Fa Kung Street. It was originally built 1863, during the Qing Dynasty, and was reconstructed in 1986 and 1999. The original use of the temple was a worship place for Kwan Yin, the goddess of mercy.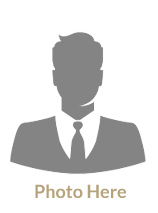 Chui Pak On Ryan 徐柏安
Position :
Associate Director
Language :
Cantonese, English, Mandarin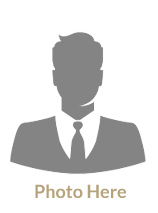 Fanny Kwan 關遠好
Position :
Associate Director
Language :
Cantonese, English, Mandarin
Miss Fanny Kwan has been in this field for more than 15 years, her product knowledge & experience enables her to deal with different clients for both sale and rental business.
Within a short span of our inception, Links Realty Limited has achieved many and is fast gaining a strong foot hold in Hong Kong's realty market. Our mindset is not only to give our clients the latest information on this fast moving property market, but also we provide excellent service and follow up service to our clients, with passion and reliability. We are a dynamic agency that works well with local landlords, agencies and developers and have gained support from international firms/expats and local tenants/buyers.

We are a boutique agency with around 12 sales agents; all have been in the property business for more than 15 years. We have extensive experience and good proven records of both in selling and leasing residential, commercial and retail properties in all sectors of Hong Kong including Hong Kong Island, Kowloon, New Territories and Outlying Islands. We pride ourselves as a large percentage of our business is gained through recommendations and referrals from previous clients, we are also proud of our dedication and thoughtfulness given to our new clients who, most of the time, also new comers to this part of the world. We understand that finding a home in Hong Kong could be quite a daunting business, and we give them all the attention and support as best as we could.

Our commitment is to provide effective, quality and professional services to our customers at all times. Each individual of our company is well mannered, with good language skills and passionate about being more than just a sales person – we are the outstanding property agent that you are always looking for!
Mortgage Calculator
Total terms of payment :
0
Initial Deposit (5%) :
$0
Sale & Purchase Agreement (5%) :
$0
Further Down Payment :
$0
On Sale or Transfer of Immovable Property in Hong Kong
With effect from 1 April 2010, stamp duty on sale of immovable property in Hong Kong is charged at rates which vary with the amount or value of the consideration as follows:

(Where the stamp duty calculated includes a fraction of $1, round-up the duty to the nearest $1.)
Amount or value of the consideration
Rate
Exceeds
Does not exceed
$2,000,000
$100
$2,000,000
$2,351,760
$100 + 10% of excess over $2,000,000
$2,351,760
$3,000,000
1.5%
$3,000,000
$3,290,320
$45,000 + 10% of excess over $3,000,000
$3,290,320
$4,000,000
2.25%
$4,000,000
$4,428,570
$90,000 + 10% of excess over $4,000,000
$4,428,570
$6,000,000
3%
$6,000,000
$6,720,000
$180,000 + 10% of excess over $6,000,000
$6,720,000
$20,000,000
3.75%
$20,000,000
$21,739,120
$750,000 + 10% of excess over $20,000,000
$21,739,120
4.25%
The information provided by this calculator is for illustrative purposes only. Be sure to consult a financial professional & the calculated results are intended for illustrative purposes only and accuracy is not guaranteed.